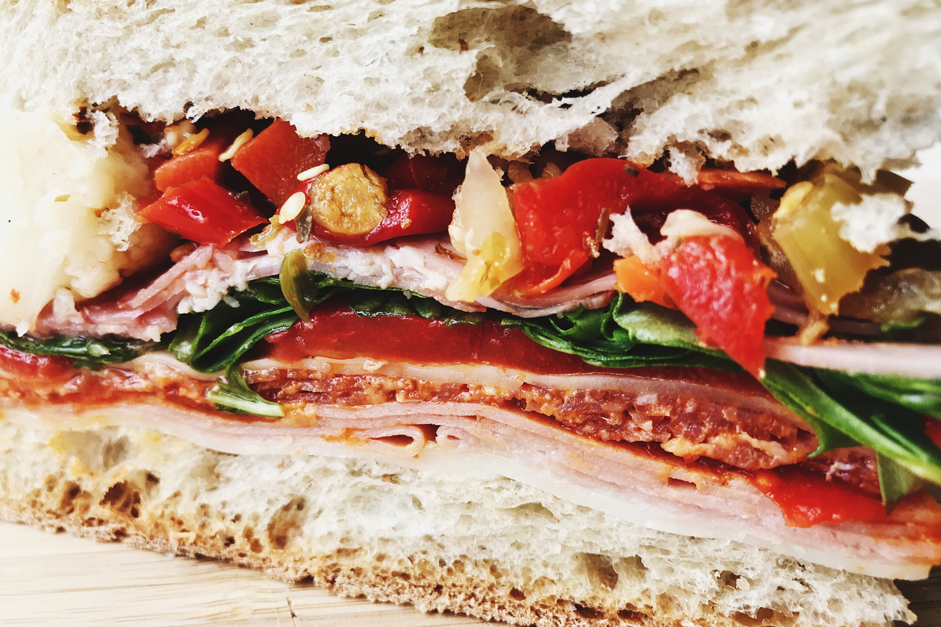 WHAT MAKES GRAB & GO SUCH A HUGE APPEAL FOR SECONDARY SCHOOLS
Clare Lovett
about 1 year ago
0 Comments
According to the latest research from the Lumina Intelligence UK Food To Go Market Report for 2021, the food-to-go market is forecast to grow by a staggering 31.6% to £15.3bn in 2021. Wider recovery and growth will see the channel reaching a value of £22.6bn in 2024.
The study predicts over the next few months, as social restrictions ease, food-to-go is well placed to capitalise on the outdoor socialising occasion. With 21% of consumers saying they are likely to purchase food to-go and eat it in a park in the future, this figure rises to 38% for 18-24s, with 34% of consumers planning to work from home in the future.
The report states the top 10 food-to-go channels can look forward to a £1.1bn sales opportunity between 2022 and 2024, with sandwich, bakery and coffee shop/café segments poised to lead the way.
So what's the appeal of grab & go?
For the most part, this is largely due to the school timetable, which as you know in the majority of cases, has around a 20-30 minute break in the morning and a ½ hour window to get on average, around 1,000 pupils through the dining room and back into the classrooms at lunchtime. When you look at the statistics, the catering team would have to be serving a pupil every 1.8 seconds to meet that 30 minute window. Frankly, you couldn't plate a meal in 1.8 seconds, which is why the dining timetable lends itself beautifully to a grab & go service culture.
Additionally, grab & go is very much part of our culture. It's what we know, because our lifestyles are much busier. During the lunchtime period, many pupils tend to opt for extra-curricular activities, which is when grab & go really comes into play.
Grab & Go across the break and lunchtime periods
As this is a disposable range, the majority of the menu can be served as a grab & go option, so hand-held food across sandwiches and wraps work especially well here. However, the key here as contract caterer is for us to reduce or remove as much of the disposable packaging as possible, whilst ensuring the food offer remains attractive. We do this by making the container itself edible, creating items such as taco boats, taco baskets and fajitas. A popular hand-held snack with our pupils is a Yorkshire pudding burrito.
The morning break at 11am and lunchtime service period at usually 1pm, are very similar for us in terms of business volume, and as such, it is important that the offer remains similar. Don't underestimate pupils, they are as efficient at time management as we are as adults. For example, adults who commute to work daily, more often than not, pick up their lunch en-route to work to eat at lunchtime - pupils adopt exactly the same thought process.
There's a reason for the saying "we eat with our eyes"
We have the saying we eat with our eyes for a reason. Pupils have to trust what they are seeing and especially if introducing a new product. Alternative fillings and flavoured wraps are an absolute must when it comes to enticing and exciting the tatesbuds of pupils and colour plays a huge role. Our fajita wrap which contains sweetcorn, cajun chicken, red peppers, baby gem and mayonnaise on a tomato wrap is a big seller, whilst the salmon wrap with quinoa, pea puree, salmon and cucumber on a beetroot wrap, not only tastes fantastic, so another big seller, but looks great on display due to the bright colours.
In the same way commercial interior designers use the zoning technique to plan out a catering space, our chefs use the same principle when folding wraps. This allows the entire filling to be seen clearly in layers and zones. Often, the chefs will then cut the wraps in half to showcase the fillings on the outside.
My tips to getting your grab and go offer right
Don't even think about introducing a grab & go offer, making changes or introducing new developments, without consulting the pupils first. Why? Because if there is something in it for them, whether that be free tasting sessions, or they simply want to be heard, they will co-operate. Remember, pupils are pretty upfront in their honesty, but it's so helpful to get that feedback.
Additionally, keep in touch and ensure you build strong and trusting relationships with your supplier and manufacturers. They are generally the ones with new ideas which can be tapped into.